Entering The New Normal: How To Safely Bring Your Workforce Back
Organizations across the globe are struggling with a difficult decision: when and how to return to workplaces in the wake of the global COVID-19 pandemic. Unlike other disasters such as an extreme weather event or IT outage, a global health pandemic does not have a definitive "end" that signals that it's safe for businesses to start resuming normal operations.
In a recent blog post, Forrester CEO George Colony outlined the four phases of COVID-19. The US and Europe are currently in Phase Two, defined by declines in new infections but still requiring stay-at-home and social distancing mandates through at least mid-May. As regions transition to Phase Three, individual governments and regions will provide guidelines on when businesses may reopen. But when it comes to the actual process of having employees return to the office, each organization and location will be responsible for balancing employee safety (and avoiding the possibility of new flare-ups) with business need.
To help organizations make this challenging transition, Forrester has developed two sets of pandemic management protocols (below). The first set of protocols provides guidance on how to bring employees back into a common environment.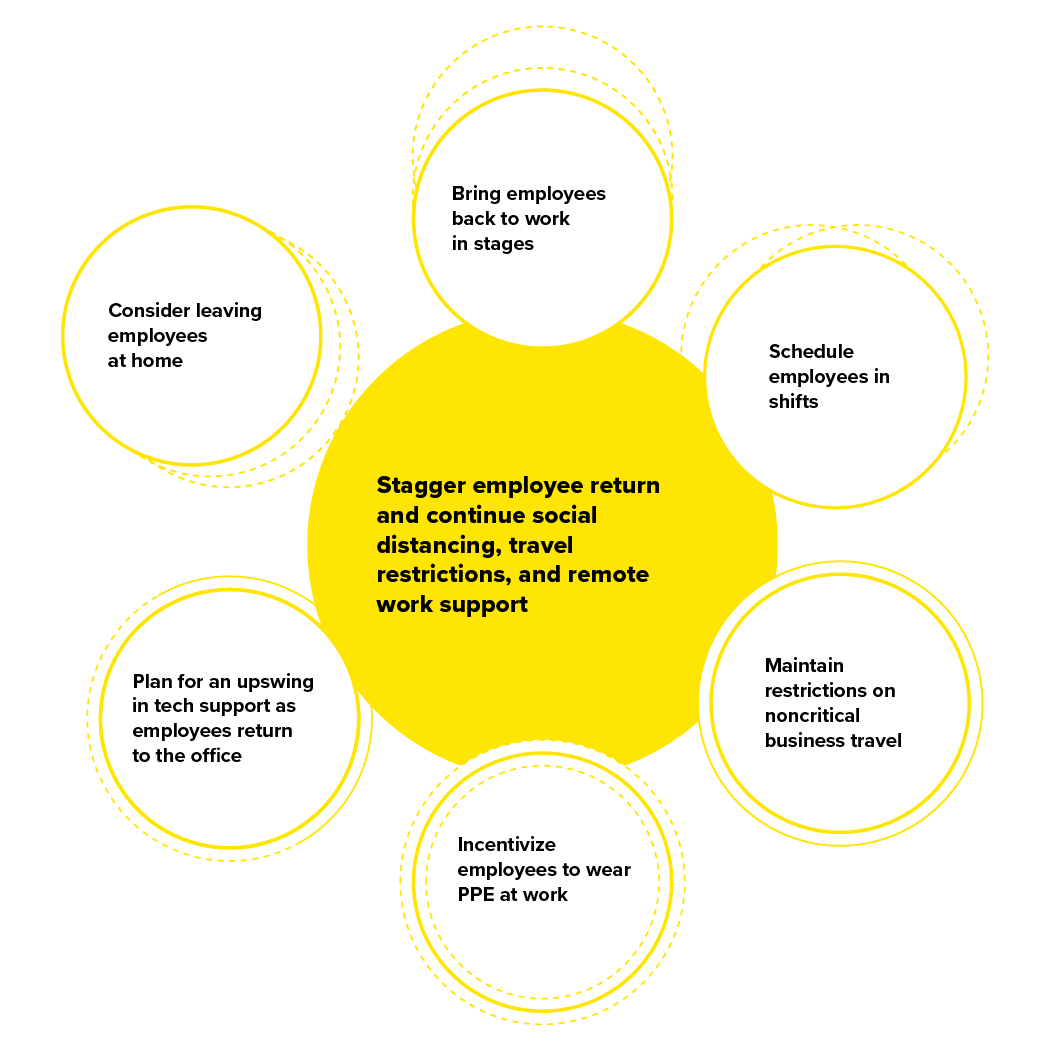 The second set provides guidance on reconfiguring and managing your physical space as employees return to work in a staggered fashion.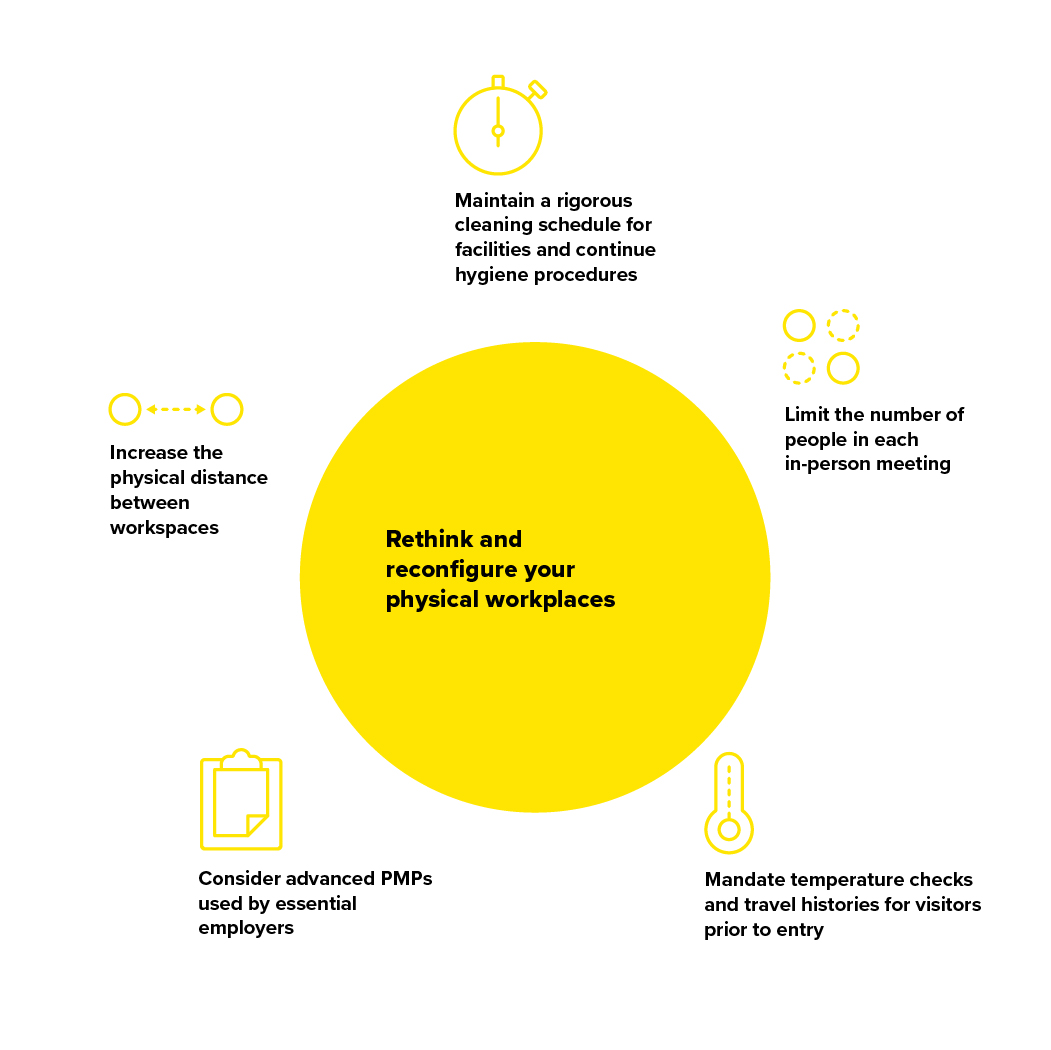 We have also released a longer, more detailed report here for clients that provides guidance and context on returning employees to work in the wake of the coronavirus pandemic.
Related Forrester Content