The COVID-19 Crisis Sets The Direction For Europe's Job Market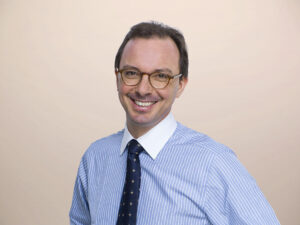 In Europe, we need to rethink the meaning of a "job." Europe is standing at a crossroads. If invested smartly, the COVID-19 stimulus packages could help Europe to regain some competitive standing. If Europe wastes this crisis, it will slip further down the path of global irrelevance. Central to this scenario is how Europe's businesses are preparing for the transforming job market.
The COVID-19 crisis by itself is unlikely to fundamentally change the workspace. However, it is accelerating many trends that have been lingering for some time, including workspace virtualization, remote working, faster decision making, and automation. In this sense, the pandemic is also transforming Europe's job market.
This transition period will be bumpy and create both winners and losers. The winners of tomorrow will take steps right now to prepare their organization for the coming decade. As a business or technology leader, start to rethink more broadly what "work" and "jobs" mean to your organization and:
Place culture at the center to move toward becoming an adaptive organization. Embrace the topic of culture right from the start of your transformation initiative. Culture impacts the way you work, think, and manage. There are about 40 million people in Europe who have a different passport than the country they live in. Cultural intelligence helps your organization relate to and work effectively across cultures. A strong corporate culture is open and flexible: It must be able to adjust to continuously changing customer expectations, market landscapes, and technology innovation. Hence, cultural transformation usually implies a shift from waterfall-centric toward a lean and agile mindset that embraces open innovation. However, this does not mean forcing one homogeneous, monolithic culture. Instead, allow for heterogeneous cultural nuances to coexist that reflect the overall business objectives of your various divisions.
Embrace employee experience initiatives to drive customer experiences. Four in 10 businesses in the EU report difficulties finding staff with the right skills. To attract and retain the best talent in the coming years, ensuring good employee experiences in terms of the technology, processes, and culture that employees encounter at work is essential. Over the last few years, employee engagement has been hovering around a miserly 11–15% in Europe. Great employee experiences increase the willingness by workers to go the extra mile — which in turn boosts customer experiences. Highly skilled employees increasingly expect a work culture that has a clear purpose, communicates clear objectives beyond financial metrics, commits to relevant career investments, and values soft skills such as empathy.
Combine automation with soft and requisite skills to drive productivity. Automation levels in the European job market today are still low. Europe operates only at 12% of its digital potential. Automation will play a role to drive productivity. Given the challenging labor market conditions in the wake of the COVID-19 crisis, the notion of automation will continue to rattle the nerves of those employees most at risk from automation. As the crisis lessons, your automation strategy needs to combine the opportunities for cost reduction with the potential of soft and requisite skills such as communication, organizing, planning capabilities, creative thinking, and teamwork, as well as empathy. Only in combination with soft and requisite skills can automation unfold its full potential for greater employee experiences — and thus also better customer satisfaction.
Take diversity and inclusion initiatives beyond lip service to build inclusive brands. Intra-European migration and immigration from outside Europe offer opportunities for assembling a more diverse workforce — and help overcome structural discriminatory inequalities. To access Europe's human potential effectively, businesses need to counter educational trends that pose challenges for diversity initiatives. The share of men working in the digital sector is already three times higher than that of women. This trend is unlikely to change as, in Europe, four times more men than women study information and communications technology-related subjects and three times more men than women study engineering-related subjects at university. Formats such as Germany's dual education and apprenticeships help boost access to high-tech professions and the knowledge economy.
Prepare for continuous education and training to secure the right skills. Ongoing training of the European workforce will be the new normal. Europe's educational systems play a paramount role in teaching young people how to tackle activities that they know nothing about. Traditional school and university education have their place in preparing people for specific jobs. But this formal system will need to be complemented by approaches like dual vocational training programs to boost soft, requisite, and transversal skills — in addition to technical training. Moreover, education also should place greater emphasis on the humanities to strengthen critical thinking and the drive toward more self-initiative.
Redesign office spaces to support a dynamic workspace. The commercial real estate market and urban transport in Europe's cities will transform in the wake of the COVID-19 remote working experience. Business leaders are recognizing that the knowledge economy works well and more cost-effectively without a large corporate-office asset base. Moreover, it's easier to hire the best people if they are free to work remotely. Large businesses in Europe are already exploring options for moving out of expensive city-center offices. Accordingly, public transport routes, road infrastructure, and gastronomy sectors in central business districts would also be impacted. Co-working spaces, hot desking, and virtual home-office environments will blend traditional office and remote working environments.
The report "The Future Of The European Job Market" discusses these trends in detail.