The Path To Automation In Europe And Its Impact On The Future Of Work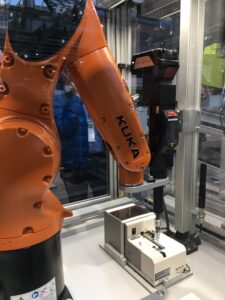 In order to not fall behind their global competitors, companies in Europe are forced to increase their automation levels while complying with national and European labor regulations. Yet the opportunities and extent of automation in European context will differ from scenarios in North America and Asia. Key observations that are explored in our report "The Path To Automation In Europe — Why And How It Will Be Different" are that:
In Europe, businesses face greater governmental involvement and oversight. European governments and the EU agreed on substantial stimulus packages aimed at supporting the economy and protecting European jobs. Hence, there will be limits to extensive automation efforts in a post-COVID Europe if it risks eliminating jobs.
Automation will impact Europe's workforce differently depending on country and sector. Given the degree of industrialization and service-oriented economies, the exposure to automation forces is higher in European countries than in others around the world. But some European countries will be more affected by automation forces than others.
Automation will contribute to long-term economic growth in Europe. Automation is neither inherently good nor bad. Automation transforms production processes as well as employee and customer experiences. Automation has the potential to boost productivity, drive efficiency, speed up innovation, and enhance product and service quality.
Automation is not always good or necessary and can even increase risk. Moreover, if employees feel that automation undermines their purpose and their role at work, then automation will translate into lower employee engagement. Our new research report provides tech and business leaders in Europe with a checklist to avoid making the biggest mistakes and develop a solid framework for automation projects.