Forr The Planet: Sustainability Interview Series — Amazon Web Services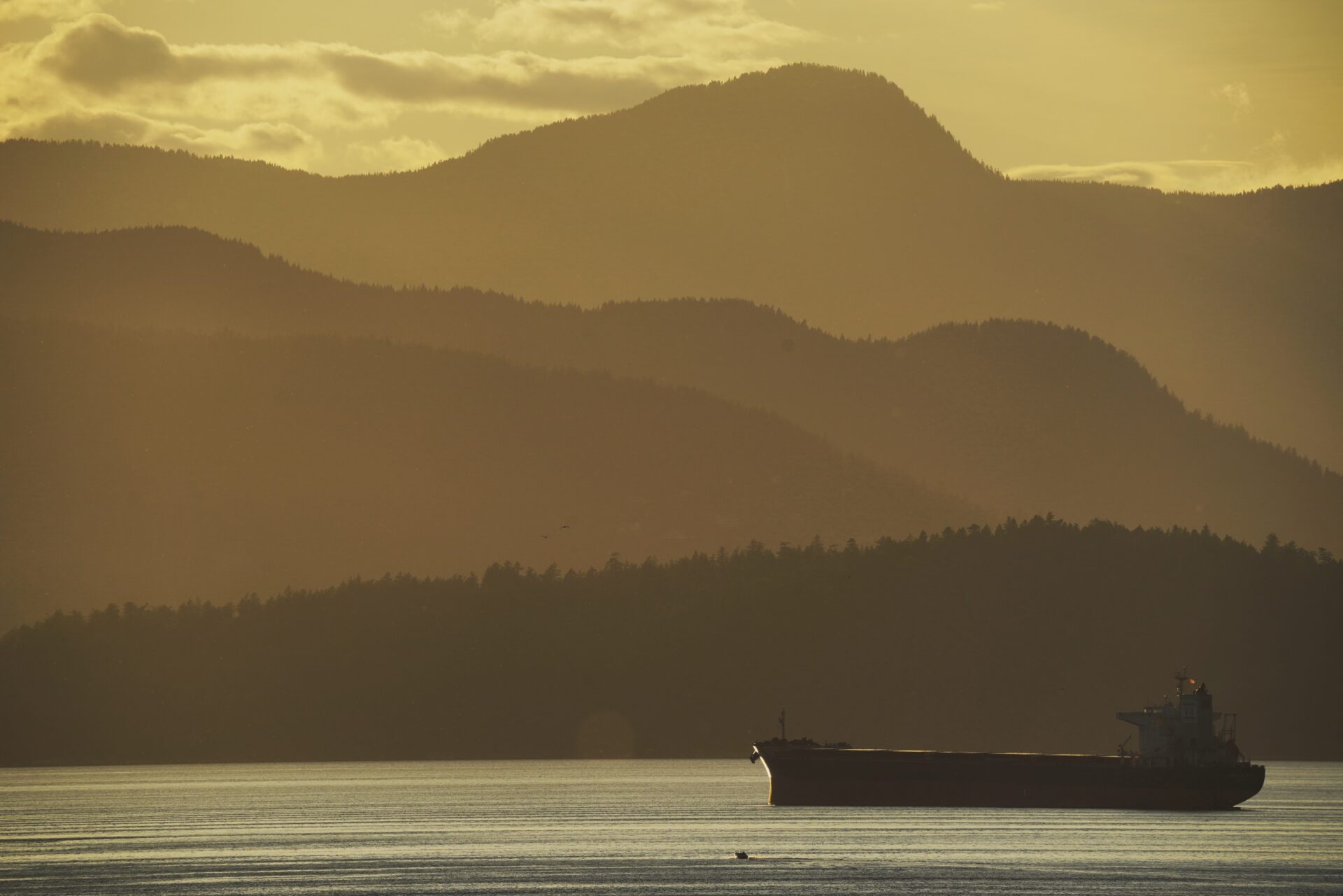 Photo copyright Abhinav Sunil
Measuring and optimizing cloud sustainability is undoubtedly an important part of the overall carbon footprint reduction strategy for any organization in the digital world. The Forrester Technology Sustainability Framework highlights how considering hyperscale cloud opportunities may provide carbon footprint reduction opportunities in the enterprise technology stack.
I spoke with Christopher Wellise, director of sustainability and carbon at Amazon Web Services (AWS), on the primary carbon reduction levers from being on the public cloud vs. being on premises, AWS's biggest sustainability differentiators, carbon footprint monitoring capabilities, and current client perspectives.
Abhijit: I want to start with: What is the promise of sustainability in the public cloud? What are the primary carbon reduction levers from being on the public cloud vs. being on premises? And how does AWS differentiate itself in this regard?
Christopher: Thanks for the question. Sustainability is becoming integrated with the reasons why our customers are moving to the cloud. There's a whole host of reasons: reducing time to value, agility, elasticity, cost, and sustainability, which is increasingly becoming top of mind as part of that conversation. We've even seen some customers indicate that they view sustainability advantages to be on par with cost in terms of importance. So, we're seeing a rapid evolution of the reasons why customers are migrating to the cloud.
So why are there benefits, and what are they? It really comes down to our scale as a company. Our scale allows us to achieve efficiencies that are largely impossible for enterprises that operate their own data centers from an on-premises perspective. And by using our services rather than operating their own data centers, customers can leverage our efficiencies and the impacts of their IT workloads.
Hence, it is ultimately about economies of scale and our innovation that helps customers achieve these efficiencies, which in turn results in lower environmental impact.
We constantly innovate on the design of our data center infrastructure from both a noncritical perspective as well as the critical infrastructures of servers, storage, and networking equipment that operate within the four-wall environment, to both reduce the use of energy and to improve operational excellence as our business grows.
We use our own hardware, which is purpose-built compute, server storage, routers, and silicon, such as the graviton series family of our own silicon. Because we are able to design our own equipment and develop hardware that works at optimal efficiency, it also works at optimal sustainability performance. All this is on the demand side.
On the supply side, we're driving renewable energy at scale as well: We are now the largest corporate purchaser of renewable energy globally, outside of an actual utility, and Amazon's renewable energy portfolio is now more than 15 gigawatts globally.
We are in fact greening the grids in which we operate — not just providing renewable energy to our own infrastructure.
Abhijit: We covered the major levers that you saw in the public cloud, including what you're able to leverage with your scale in terms of carbon footprint reduction initiatives, green energy procurement, and others.
What does AWS do differently from its competitors in terms of sustainability? In other words, what are your biggest differentiators?
Christopher: I'd say our infrastructure — sustainable IT — as a start. But we also work with our customers premigration to optimize their cloud architecture.
We have teams of sustainable business advisors, professional services teams, and solutions architects that are knowledgeable about concepts related to sustainability, and they work directly with our customers all over the world, from startups to large-scale enterprises, advising them on best practices, ways to optimize workloads, and performance with sustainability top of mind.
It's really a partnership-type approach which begins before cloud native application development or migration, if that's the pathway that customers are taking.
We have what we call our five well-architected pillars, to which we just added a sixth last year. It was launched at re:Invent in December around sustainability.
In summary, it is our design principles, operational guidance, architecture, and software patterns that help our customers optimize on our already-efficient infrastructure for sustainability and carbon.
Abhijit Sunil: What proportion of customers would you say make sustainability a central part of their cloud migration decision? Are you seeing customers already make or break decisions based on the sustainability-related activities of cloud providers?
Christopher: I can say that anecdotally it seems to come up in nearly every conversation with customers globally. We are seeing it at a conversational level as well as baked into requests for information and more formal RFPs where they have scoring mechanisms around sustainability-related performance. We see that both in the public and commercial sector.
When we launched our customer carbon footprint tool, we went from working with several hundreds of customers to tens of thousands in a matter of a couple of weeks. So, there's a high degree of interest. Thousands upon thousands of our customers are interested in carbon-related data. These topics come up in the conversations we're having both at the C-suite level around strategy and at the IT development level around what tools developers and IT managers have at their disposal to improve sustainability in their organizations.
Abhijit: What trends do you see in the questions you get in RFPs around sustainability? Are there any specific frequent questions? Any trends on increasing areas of focus for customers or industrywide trends that you observe?
Christopher: Carbon footprint is certainly a big one. Everyone is in this state where they're looking to map, measure, and reduce their carbon footprint.
Most companies have solved for the scope 1 and 2 issue, the operational part of their footprint within their four walls. Now they're looking beyond their four walls and into their value chain, into suppliers, where we could be a key supplier. Depending on the customer, we could be a significant portion of their scope 3 footprint, related to their indirect emissions associated with their supply chain.
So, customers reach out and want to understand, "How do you help us measure what our footprint looks like on your infrastructure?" And we responded to that by developing our customer carbon footprint tool. And as a follow-on, customers want to know, "OK, if we have that data, then how do we engage with you to help optimize and improve upon that data?"
The more sophisticated customers that are further along the maturity curve engage with us more, to get into the details and unpack what we might be able to do to help them reduce carbon footprints of either future workloads or existing workloads.
Abhijit: Are there any specific sustainability-related benchmarks or activities that are mandatory in new data center initiatives?
Christopher: Sustainability is really embedded across our strategy from the way we design, build, and operate our data centers. My team works directly with the design engineering team to embed sustainability-related practices, materials, and design principles into how our data centers are built to optimize for things like water, carbon, sustainable materials, and so on.
And even prior to that, we're also involved in the site location strategy, which incorporates factors like the availability of renewable energy at site locations.
Abhijit: At Forrester, we wrote about active vs. passive measures that data centers are taking right now to address sustainability. Passive measures include regional selection and other things, keeping in mind the balance of data gravity. And active measures within the data center include relying on AI and other emerging technologies to help reduce carbon footprint and achieve more efficiency. That's very interesting to hear.
In terms of carbon measurement capabilities, you mentioned the AWS customer carbon footprint tool earlier. What are the measurement capabilities that you offer clients? What are you most proud of about that tool, and what is the future roadmap for it?
Christopher: The tool was announced last year and launched in March for general availability.
One thing that is particularly interesting is that the tool makes it as easy for a customer to access their carbon data now as it is for their billing data. We've integrated it into what we call our billing console, so when customers go in to look at their monthly billing data, they can very quickly — in a couple of clicks — find their carbon data as well. So ease of use is one of its best features. And it provides customers with footprint data related to their use of our services and breaks it down both at an aggregate or at a regional level such as the Americas, EMEA, or APAC. Data is broken down on a services level as well.
What it also does that I think is a unique feature is that it provides visualization based upon existing current workloads and provides forecasts as to what our drive to 100% renewable energy will do to customers' footprints. So as we work towards achieving 100% renewable energy — and we're on a path to do that five years ahead of schedule, so by 2025 — customers see a visualization of how that will positively impact their workloads.
Abhijit: There are a few other carbon footprint monitoring tools in the market. How is AWS's tool helping your clients more? What are the specific advantages of using this tool?
Christopher: The tool provides line of sight or helps customers inform certain strategic decisions like where will they deploy future workloads.
While it's probably unlikely that a customer might pick up and completely shift a workload based on carbon data, what they will likely do is use that data to inform where they deploy new workloads. Because things are changing so rapidly, as we're buying renewable energy at such an accelerated rate, those carbon footprint numbers tend to go down pretty quickly over time, so we're impacting the carbon intensity of various regions. But customers get a bit of an understanding of where they might be able to deploy new workloads in order to have a positive impact on their footprint.
Abhijit Sunil: Interesting. Looking into the future, what are some major goals for AWS in carbon footprint reduction and helping your customers?
Christopher: Large-scale enterprises are faced with a lot of the same challenges. As we move towards 100% renewable energy, we're able to drive down our scope 1 and scope 2, and the next challenge is really going to be scope 3. Questions arise such as "how do we look across our own value chain?" and "how do we remove embedded carbon from our components that go into our infrastructure?" Whether you're in the automotive industry, the agriculture industry, pharma industry, or our own industry for that matter, I think companies are all faced with similar kinds of challenges, and it's going to be in value chains — upstream and downstream. For us, this is primarily upstream because we operate most of the products we build. Hence, the challenge is going to be how we work with suppliers to remove embedded carbon from our supply chain, and how we continue to advance our own technology and provide tools and insights to customers to continue to optimize what they're doing on our infrastructure.
Abhijit Sunil: Great insights Christopher, thank you very much!
*****
Read more about Forrester's work in environmental sustainability and other interviews in this series.
Special thanks to Derek DeShane, Manager, AWS Sustainability Analyst Relations. This interview was conducted by Forrester Senior Analyst Abhijit Sunil and Researcher Renee Taylor. To learn more about Forrester's research on technology sustainability, reach out to asunil@forrester.com or retaylor@forrester.com.