Jekyll And Hyde: The Dual Role Of Emerging Technologies In Sustainability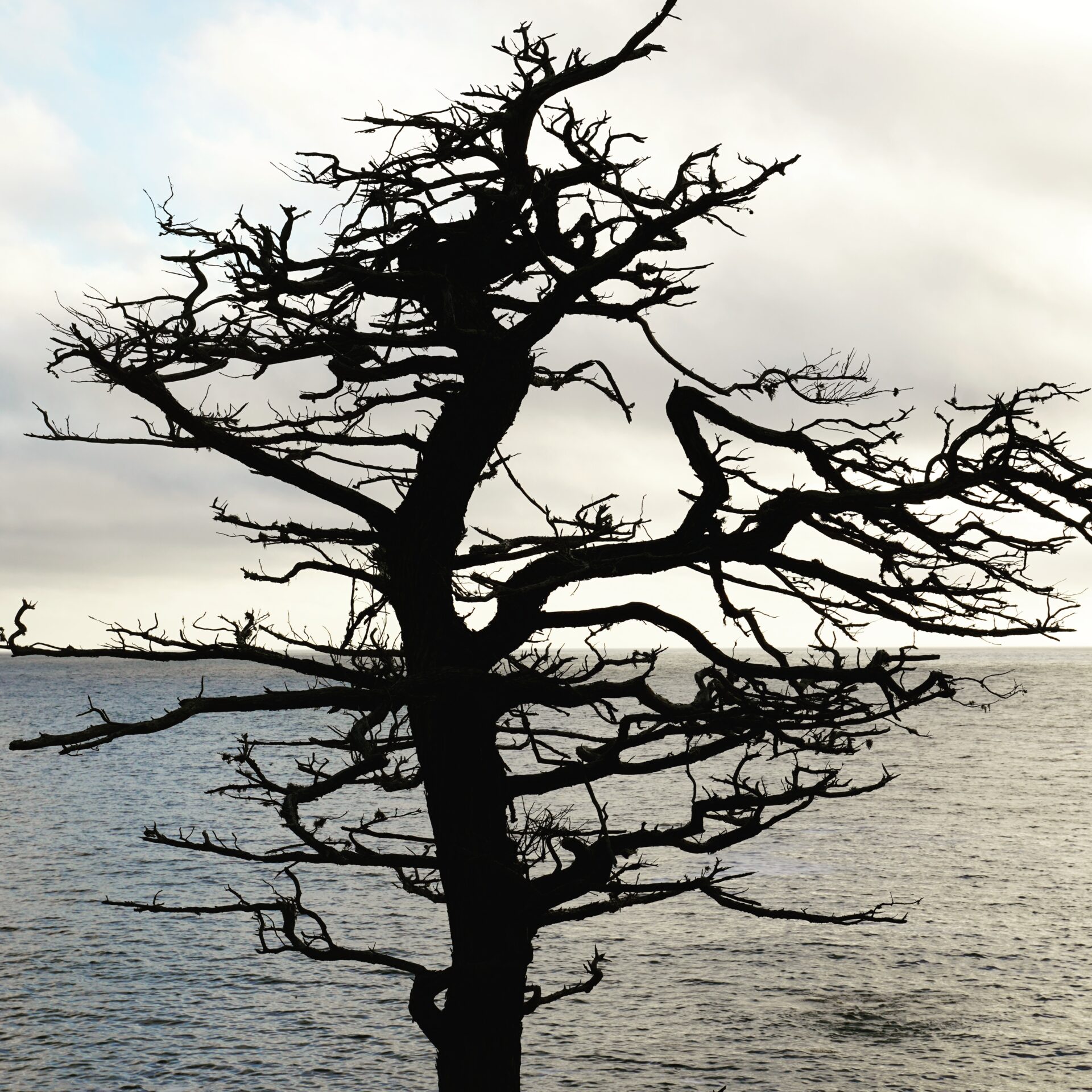 Photo: Abhinav Sunil
In the fight against climate change, emerging digital technologies are often rightfully perceived as protagonists. Digital transformation efforts across the board in the coming years will be driven by the evolution of technologies such as edge computing, AI/ML, automation, blockchain, and others. Thus, they are the new shiny balls with tremendous promise but also the potential to harbor risks.
A range of sustainability-related services and solutions have emerged, leveraging these technologies in a variety of carbon emission reduction or climate action arenas. For instance, Forrester predicted that in 2022, edge and IoT will drive new solutions for scope 3 emission reduction.
However, many emerging technologies themselves are not always sustainable in all applications. AI/ML and blockchain, among others, are computationally intensive. The International Energy Agency (IEA) reported that bitcoin alone consumes more than 100 TWh (terawatt-hour) per year, which is equivalent to the annual electricity consumption of the Netherlands. Edge and IoT devices distribute the carbon footprint of computing to the edges of the network. They also contribute to e-waste generation.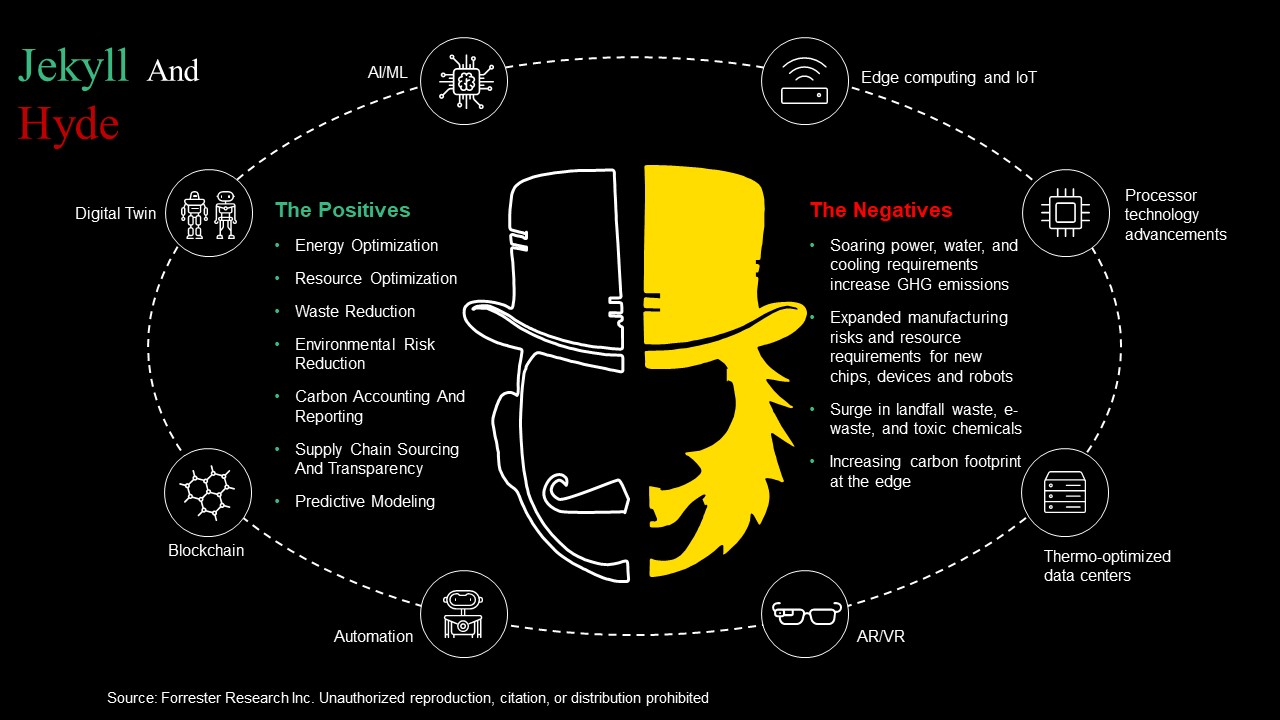 Will technology save the planet or destroy it? The answer depends on how we approach it, although it is a bit of both. Technology leaders must consider the right balance of use cases and the application scale to ascertain investments and planning for emerging technologies as an aid for sustainability.
In our latest report, Jekyll And Hyde: The Dual Role Of Emerging Tech In Environmental Sustainability, we explore the dual roles of eight popular emerging technologies: blockchain, digital twins, AI/ML, edge and IoT, processor technology advancements, thermo-optimized data centers, augmented reality/VR, and automation. We examine how they benefit and harm climate action (see figure). For each technology, we: 1) provide a description of its general use case; 2) detail the dual role it plays in sustainability; and 3) highlight future developments and considerations and the emergence of specific sustainability use cases.
This report is a collaboration among Forrester's specialists in each individual topic area: Glenn O'Donnell, Stephanie Balaouras, Martha Bennett, Paul Miller, Michele Pelino, Craig Le Clair, Zhi-Ying Barry, and Renee Taylor, with inputs from Andre Kindness and Mike Gualtieri.

Talk to us more about this study. Reach out to me at asunil@forrester.com, or schedule an inquiry to connect.
This blog post is part of Forrester's Earth Day 2022 series. For more Forrester insights on sustainability, see the full set of Forrester's climate action blogs.