Predictions 2024: Digital Commerce Will Go Small, Artificial, And Augmented
If you're like me, you've wished you could hit Ctrl-F in real life to find your glasses or keys. Thanks to new tools in retail tech, we're not too far off! We just released our 2024 predictions for digital commerce, which include:
Six percent of businesses will boost rep productivity with computer vision and augmented reality (AR).
AR brings business scenarios to life. Imagine enabling warehouse workers to find items on physical shelves instantly or alerting an employee to an issue on the retail floor. AR can fill the gap when staff training falls short, replace complex trainings entirely, and guide employees through workflows. This technology is underutilized, however, with only about 4% of retail and wholesale workers using it today. We predict that we'll see a 50% increase in the use of AR and computer vision in retail and wholesale in the next year.
In broader digital commerce applications, tech buying also will see a shift in 2024. We anticipate that digital businesses will apply surgical precision, rather than sweeping change, to their technology decisions. After the tech buying spree of the past few years, digital businesses will change their tech adoption behaviors in two ways:
At least one-quarter of digital tech spending will shift away from maintenance.
Legacy systems — and the services that support them — are a huge portion of digital budgets. In fact, 68% of digital business leaders tell us that they plan to increase budgets for tech maintenance and updates. We predict that new tech implementations and strategies will lure about 25% of this budget away from enabling the legacy solutions that no longer serve businesses' ongoing ambitions for more modern, flexible technology.
Smaller, targeted moves will replace half of major tech replatforming projects.
We expect to see many more projects that introduce standalone, modular, or augmentative commerce tech solutions over the next year. In 2021, huge commerce solution replatforming projects were all the rage. By contrast, 2024 will be the year digital businesses add specialty tech with a lighter lift to implement and a shorter time to attributable value, like packaged commerce search solutions.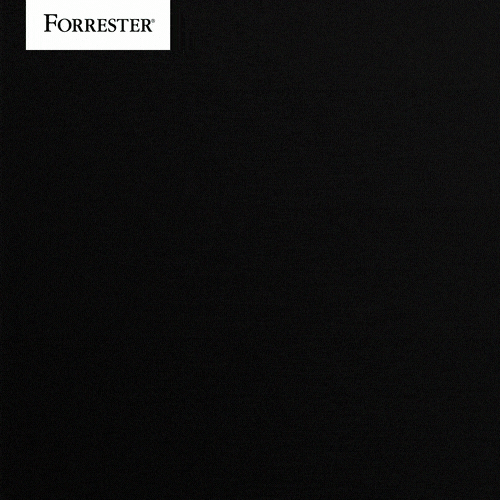 What else is coming in 2024?
Social media giants will partner with three retail media networks for commerce.
Consumers in the US have been reluctant to accept social as a pervasive shopping channel. But younger audiences are poised to follow the well-established social shopping trend in other areas of the world. In fact, over 60% of US online adults under age 25 told us that they already have purchased within a social network. We predict that social media giants will find new ways to partner with retail media networks (hint: expect more — and more palatable — advertising in these channels).
Only one-quarter of businesses will benefit from genAI-powered digital commerce.
Who isn't talking about genAI these days? These capabilities are not for every business, however — especially if ROI (rather than pure experimentation) is the goal. We expect to only see about a quarter of businesses deriving ROI from the tech next year.
We do see opportunities in some specific use cases (such as content generation for digital experiences), but business outcomes for this new tech are still unclear. We also expect more challenges to surface as privacy concerns continue to limit how well businesses can leverage AI to target messaging and products to customers.
Read our full Predictions 2024: Digital Commerce report to get greater detail on these predictions, plus two more bonus predictions. Set up a Forrester guidance session to discuss these predictions or plan out your 2024 digital commerce strategy.
If you aren't yet a client, you can download our complimentary Predictions guide, which covers our top predictions for 2024. Get additional complimentary resources, including webinars, on the Predictions 2024 hub.
Related Forrester Content