The Disruptive And Problem-Solving Potential Of Emerging Technologies In CPG, Healthcare, And Retail
Emerging technology is always changing, so we wanted to understand the impact on different industries. In this audio series, we speak with our analyst colleagues Jeff Becker, George Lawrie, and Arielle Trzcinski to explore how emerging technologies are changing (and will in the future), even solving some of the most important and complex issues in four key sectors: consumer packaged goods (CPG), healthcare providers, healthcare insurers, and retail.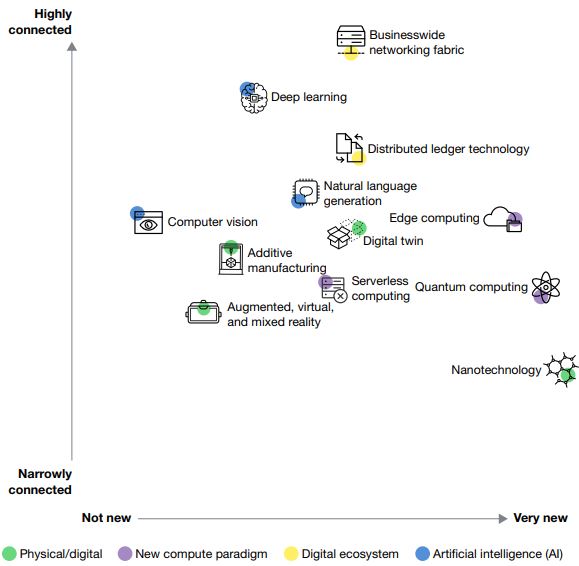 In a world where steady returns and good growth are no longer occurring, CPG companies now face three main problems: 
Solving for the

l

ast mile

 

Emerging markets

Product personalization

 
George Lawrie and Brian Hopkins discuss the solution here. 
In the midst of a global pandemic, US healthcare providers face two separate but interrelated long-term problems — as well as a third problem that is exacerbating both:
Reducing cost of care

Improving care outcomes

Clinician burnout

 
Brian Hopkins and Jeff Becker discuss the solution here. 
Additionally, US healthcare insurers face several issues in addition to the fact that COVID-19 is changing healthcare forever, which mean healthcare insurers can no longer be slow to change: 
Uncertainty

 about the future of the industry

Changing consumer behavior

Dealing with a legacy technology stack

 
Brian Hopkins and Arielle Trzcinski discuss the solution here. 
Lastly, retailers face three critical problems: 
Creating new sources of customer value

Optimizing inventory returns

Delivering frictionless omnichannel to customers

 
George Lawrie and Nigel Fenwick discuss the solution here. 
Have further questions about any of the emerging technologies and their impact on these sectors? Please schedule inquiries with us — we look forward to discussing these with you!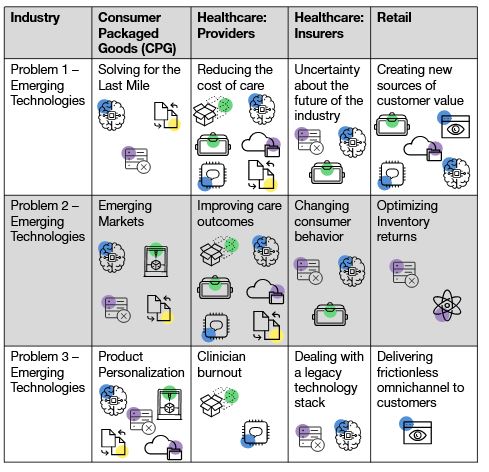 Written with Emily Stutzman, research associate at Forrester.