Predictions 2024: CMOs Prioritize Practicality Over Purpose
It's back to basics for B2C marketing in 2024. A pressing need for profitable growth amid a backdrop of an even more divisive, mobilized, and activist consumer base puts values-based marketing on hiatus. This means that CMOs will favor practical marketing practices in 2024 over purpose-led marketing campaigns. They will double down on the principles of marketing: quality products, cost-effective pricing, dependable distribution models, and uncontentious brand experiences.
Prioritizing practicality doesn't mean that innovation gets eschewed, however. Generative AI will once again dominate the headlines in 2024, but this time will be different: Industry trades and vendor press releases will tout practical use cases that enable CMOs to enhance their marketing functions with new creative capabilities, martech integrations, and operational efficiencies. This places the CMO at the epicenter of generative AI innovation, where they will be expected to lead. If 2023 was the year of generative AI exploration, 2024 will be the year of generative AI experimentation.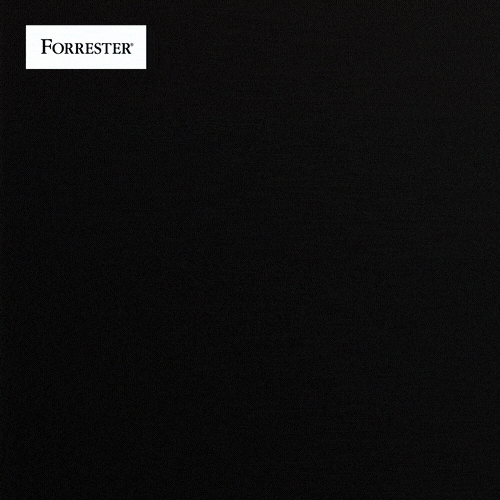 As we look ahead to the B2C marketing landscape in 2024, Forrester predicts that:
Nine in 10 US mainstream brands will mute comms around social justice and ESG. For the first time in four years, Forrester saw a dip in US online adults who say that they regularly purchase from brands that align with their personal values. An election year in the thick of the culture war — topped by a former president's/current candidate's criminal court trials — is a recipe for untenable polarization in the United States. If brands learned anything from the 2023 Bud Light debacle, it's that virtue signaling in our current climate is, at best, a risky business choice. If your brand already differentiates itself on social values, stay the course — otherwise, think twice about crossing the political line, for now.
"Experience with generative AI" will be written into 20% of new CMO job descriptions. At the midpoint of 2023, eight in 10 B2C marketing executives in the US indicated that they were either exploring or using generative AI. If 2023 was the year of generative AI exploration, 2024 will be the year of generative AI experimentation. CMOs will continue to see generative AI show up as features in vendor tools and in the capabilities of their agency partners. But being in the passenger's seat of this transformative tech isn't enough to unleash its creative potential. CMOs: If you haven't yet started incorporating generative AI into your marketing creative processes, you're already behind.
Half of CMOs will pursue martech ecosystem integration over marketing cloud dreams. The monolithic marketing cloud will finally give way to an integrated martech ecosystem. In 2024, companies' martech roadmaps will prioritize functional consolidation over vendor consolidation. Why? To operate tech capabilities all in one place. Half of companies will pursue this ecosystem approach to martech by adopting new enabling tech such as customer data platforms, predictive and generative AI, and cloud infrastructure. B2C marketers, in turn, will benefit from flexibility, use case coverage, and productivity across customer insights, brand strategy, and brand execution.
As you gear up for the new year, be sure to read our full Predictions 2024: B2C Marketing report. There, you will see all five of our predictions and more details behind them all. Once you've taken a look, let's chat more about it via a Forrester guidance session. If you're not a client yet, you can download our complimentary Predictions guide, which covers our top predictions for 2024. Get additional complimentary resources, including webinars, on the Predictions 2024 hub.
Related Forrester Content